I got your sodomy right here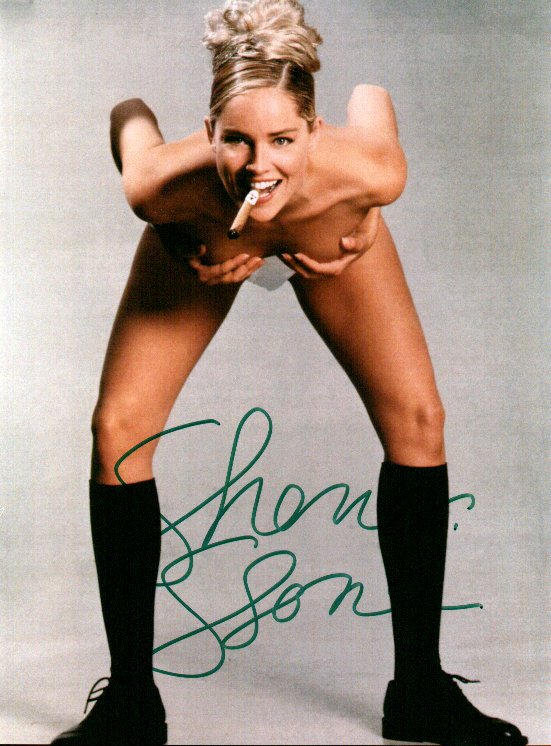 Actress Sharon Stone is adamant teenagers should be prepared to engage in oral sex,

(Hey, finally something Sharon and I agree on)

if it saves
them
from the dangers of unprotected penetrative sex. The Basic Instinct star spends much of her time away from Hollywood working as an activist raising AIDS awareness, and she always carries condoms with her to hand out in a bid to increase safe sex levels. She explains,

"I was in the store the other day and I watched a young girl trying on clothes, showing her abdomen. "Her mother was trying to talk to her about not being inappropriately luring. I said, 'Gee that would look much nicer with a camisole under.' "Her mother walked away, and I said to the girl, 'I'd like to give you a two-minute conversation about sex.' "

Young people talk to me about what to do if they're being pressed for sex?

I tell them

oral sex is a hundred times safer than vaginal or

anal

sex. "If you're in a situation where you cannot get out of sex,

offer a blow job

. I'm not embarrassed to tell them."
Wait?! What the Fuck?!!! How would you like to be this kid's mother? How would you like to discover that the
QUEEN
of Nutty Hollywood Whackjobs tricked you, in order to get some alone-time with your daughter to encourage her to suck more dick?
I'm no parent, but I'd be pissed as hell. If I had a daughter, I think my teaching would be more along the line of standard self defense accompanied with a healthy dose of "
be your own person and don't let some pissant boy make you do something you don't want to do
", as opposed to the "
offer a blowjob before bending over for the forced anal
" school of thought.
I guess I'm old fashioned.